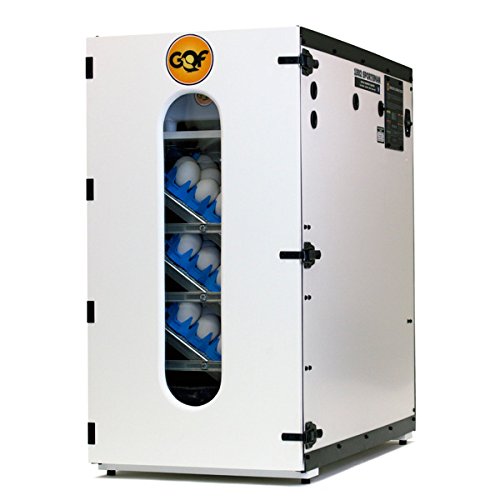 GQF - 1520 Digital "Sportsman" incubator - quail trays only
We ship australia wide - cost calculated at checkout
Description
Shipping
Reviews
The Digital Sportsman has an accurate digital thermostat with LCD display of temperature and humidity.
Electronic egg turning control. It has three automatic turning trays plus a hatching box in the bottom.
Constructed from high strength plastic board means its well insulated, quieter and easier to clean.
The Sportsman Incubator will hold:
1368 Quail eggs
270 Chicken eggs
354 Pheasant eggs
162 Turkey or Duck eggs
The Sportsman Incubator includes:
Digital command centre thermostat
1 set of universal egg racks.
3 Turning racks
1 Plastic hatching tray
1 Moisture pan with 2 humidity pads


Instruction booklet.
PLEASE NOTE: Due to only having a couple of Sportsman incubators left we only have quail racks available currently.
Emu/Goose Egg Trays are available - please call us.
- We pack orders daily which are picked up within 24-48 hrs depending on how busy we are.
- All shipping rates are automatically calculated at checkout.
- Most items are sent out with Australia post but some items including all cabinet incubators are sent with TNT couriers.
- Express shipping is not offered on the site due to items not arriving in the express shipping "window" being blamed on Brookfield Poultry Equipment.
Sed do eiusmod tempor incididunt ut labore et dolore magna aliqua. Ut enim ad minim veniam, quis nostrud exercitation ullamco laboris nisi ut aliquip ex ea commodo consequat.