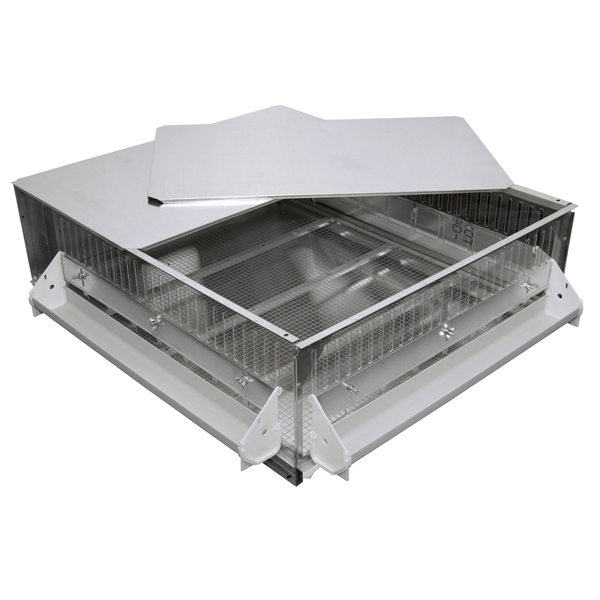 Box Brooder - GQF - Universal
We ship australia wide - cost calculated at checkout
Description
Shipping
Reviews
This brooder box is for those wanting a complete set up.
USA designed & made to create minimal stress to the birds.
The lights & heating elements are thermostatically controlled so that you can keep up to 100 chickens at the perfect temperature!
Provides plenty of heat, fresh air, light, feed and water space. Clear front panel allows easy viewing.
Comes with 3 x 72cm troughs for food and water. These are mounted on the outside enabling clean uncontaminated food and water to be provided.
250 watt heater provides sufficient heat while the vented side panels keep out draughts. Thermometer and very accurate (to 1 degree.) wafer thermostat provided.
Each brooder has 2 lamps which help to hold the chicks in the heated area.
Wire mesh floor to allow droppings to pass through, ideal sized mesh for poultry and ducks. Quail will need heavy duty paper sheets for up to 7 days or a smaller diameter mesh dropped in. Easily removed drop pans for removal of droppings.
The Box Brooder is universal as each side panel is adjustable to regulate openings for any chick size to access food and water (Please note that game birds may need an extra feeder & drinker inside the brooder to begin with).
Easy to dismantle for cleaning and low maintenance.
This Box Brooder wiil brood approximately 100 poultry chicks for 3 weeks.
Delivered as an easy assembly flat box kit.
These units can be stacked up to 5 high which allows you to keep up to 500 chicks in under 1m2!
Size 80 x 95 x 30cms
A rolling wheel base is available as a seperate item. 
Please note these Box Brooders are wired in Australia and carry ERAC compliance labels.
- We pack orders daily which are picked up within 24-48 hrs depending on how busy we are.
- All shipping rates are automatically calculated at checkout.
- Most items are sent out with Australia post but some items including all cabinet incubators are sent with TNT couriers.
- Express shipping is not offered on the site due to items not arriving in the express shipping "window" being blamed on Brookfield Poultry Equipment.
Sed do eiusmod tempor incididunt ut labore et dolore magna aliqua. Ut enim ad minim veniam, quis nostrud exercitation ullamco laboris nisi ut aliquip ex ea commodo consequat.